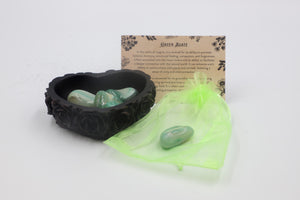 Green Agate resonates with nature and the Earth element. This stone is thought to possess protective qualities, promoting a sense of security. It can help dispel anxiety, fear, and stress, creating a serene environment that supports spiritual growth and personal information. 
1 order will contain:
1 Citrine stone in an organza bag
- An exclusive information card

The heart-shaped box is not included.