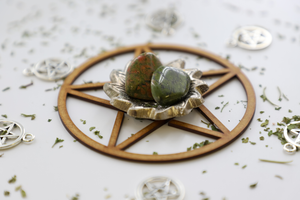 Unakite is strongly associated with the Earth element and has many uses. It is believed to be a grounding stone that can balance the emotions and attune them with spirituality. This stone has many magickal properties that can be discovered in the information card written by our resident English Witch.
This product comes with an informative card written by us. 
As this stone is a natural element it may differ slightly in colour and size from the ones pictured.