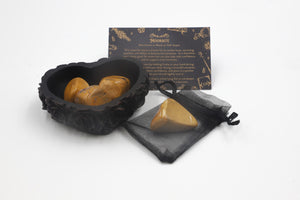 Mookaite is a powerful stone for spellcraft as it can allow for deeper insight into yourself, allowing you to better connect with your intentions. 
Our Information card includes much more magickal knowledge about the beautiful stone. 
1 order will contain:

1 Mookaite stone in an organza bag
- An exclusive information card

The heart-shaped box is not included.